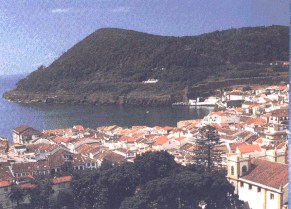 I've been completely out of sorts today. It's been a long week. But I got good news in that I am recieving a holiday bonus from my place of employment. Now the majority of that will be going into my summer vacation fund. Hopefully to spend some time overseas off the coast of Portugal on the islands
Azores.
But at any rate at the same time I feel like I should put a little aside for some immediate gratification. I have a few options but am unsure what exactly I would like to treat myeslf too. I think I have narrowed it down to a few options though.
1. The
2006 Long Sleeved Columbus Crew Jersey.
Huh, of course the gurus at MLS net only have pictures of the short sleeved, but you get the idea. MLS has never offered the Long Sleeve Jersey's before, and who wouldn't want a jersey of your 2006 MLS Cup Champions.
or...
2. Or if I want to go for entertainment I could purchase
The Decalogue Box Set
. Ten 1 hour stories by directed by Krystof Kieslowski all based loosely around one of the Ten Commandments. Truly some of the more powerful film making I have ever seen.
Critical acclaim seems to be in agreement.
And not only that, but it was my third pick in the Motion Picture Draft, that I mentioned earlier in
this post
So tell me fair readers, what is the better treat for myself?